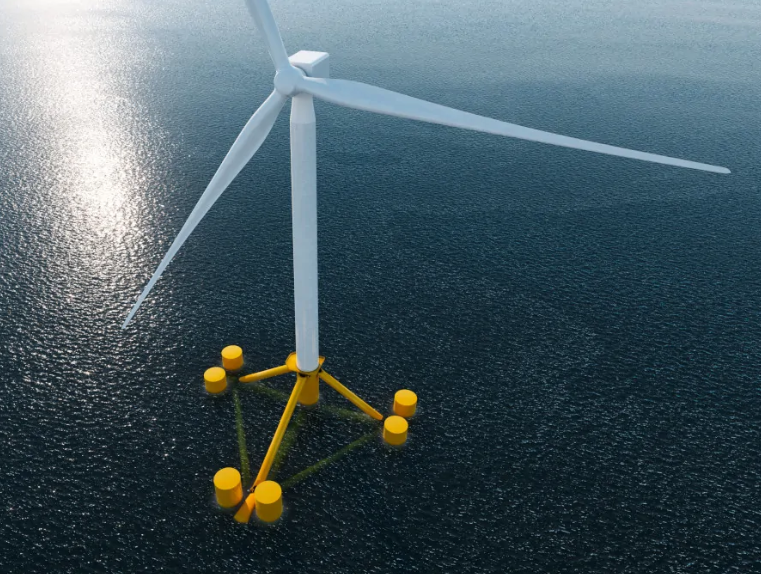 Production of the next generation of floating foundations for offshore wind turbines has now been initiated at Welcon's new manufacturing facilities.
The technology company Stiesdal Offshore, which is behind the concept of the floating foundations, has just reported that the first industrialised floating foundation in the world has now been in operation in the North Sea for a year, where it functioned as intended in every respect.
The floating foundation in question was a TetraSpar model, produced by Welcon. The new type of floating foundation is the TetraSub model, which is three times larger than TetraSpar.
TetraSub makes it possible to erect wind turbines on water 60–1,000 metres deep and can carry a 15 MW wind turbine with a rotor diameter of 236 metres.
The production of TetraSub foundations involves the manufacture of cylinders measuring 10 metres in diameter and weighing 1,000 tons. This naturally makes high demands on the production apparatus – and Welcon's new facilities are designed precisely for these large, demanding assignments.
Floating foundations for offshore wind turbines open the door to installing wind turbines at locations with much deeper water than previously. At the same time, they make the actual erection process much simpler and more efficient, because the turbines can be installed on the floating foundations in harbours and then towed out to the chosen location. Welcon expects the demand for floating foundations to rise sharply in the immediate future as the pace of the green transition accelerates.
Watch the video celebrating one year of operation of the floating wind turbine TetraSpar Demonstrator, launched by Stiesdal Offshore, Shell, RWE and TEPCO. Foundation components manufactured by Welcon.