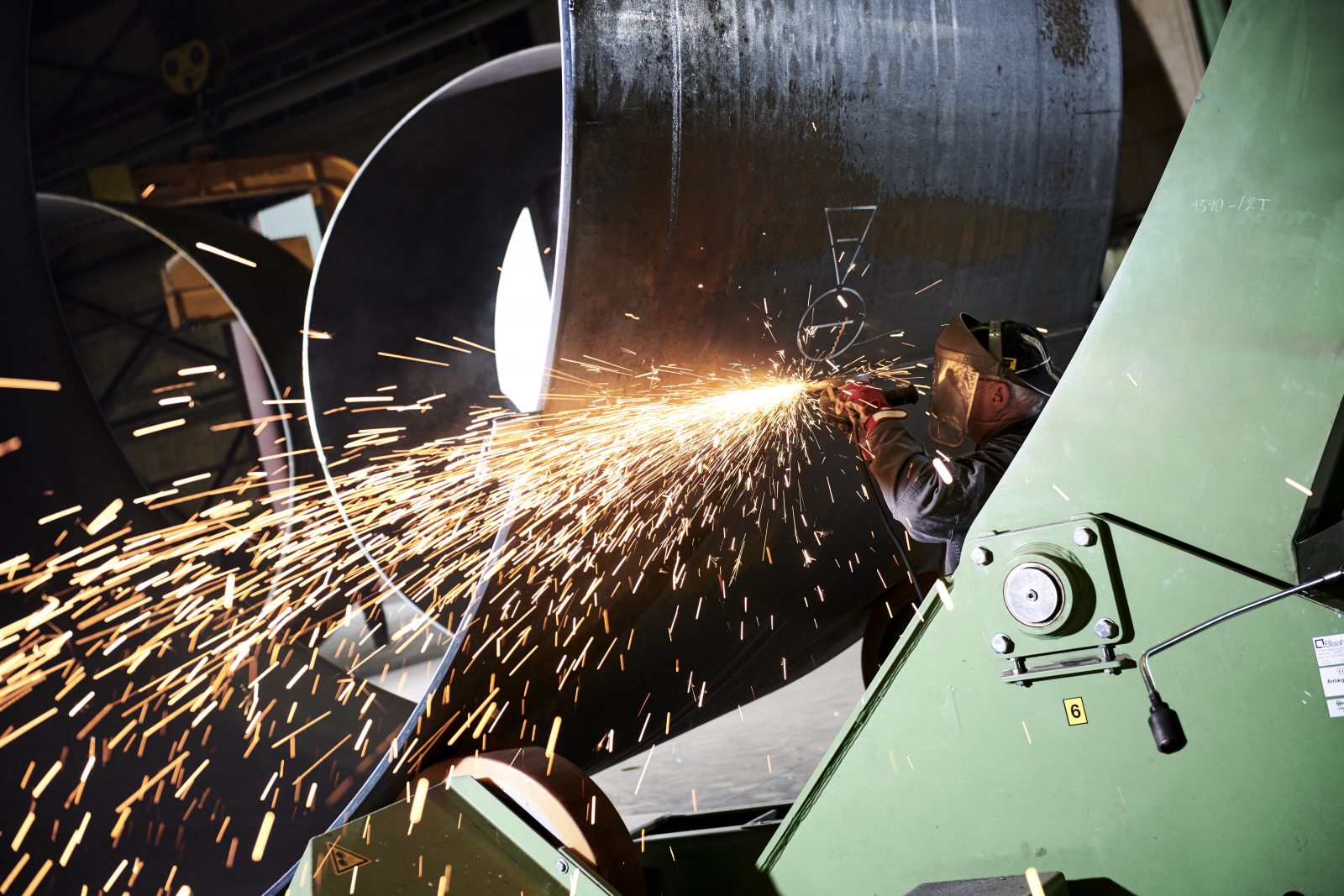 Welcon has been awarded to supply 140 offshore towers for Siemens-Gamesa Renewable Energy. The towers will be manufactured for three projects:
- 78 towers for the Dutch project Hollandse Kust Zuid (HKZ) which will be located in the Dutch waters.
- 38 towers for the German project Kaskasi, to be installed in the German North Sea.
- 24 towers for the Scottish project Neart na Gaoithe (NnG), where the towers will be installed off the Fife coast.
The first towers for the project HKZ will be ready for delivery at the end of 2021, and the remaining to be supplied throughout 2022 together with the towers for the Kaskasi and NnG projects.
The ever increasing sizes of wind turbines requires larger and larger towers. To keep up with this development Welcon has during the last years made significant investments in the facility in Give, Denmark. With these new large orders in the order book, Welcon has decided to expand both capacity and capability for producing wind turbine towers even further. This will make it possible for Welcon to manufacture not only the towers for the current sizes of wind turbines, but also the next generations of towers in even larger volumes than today.