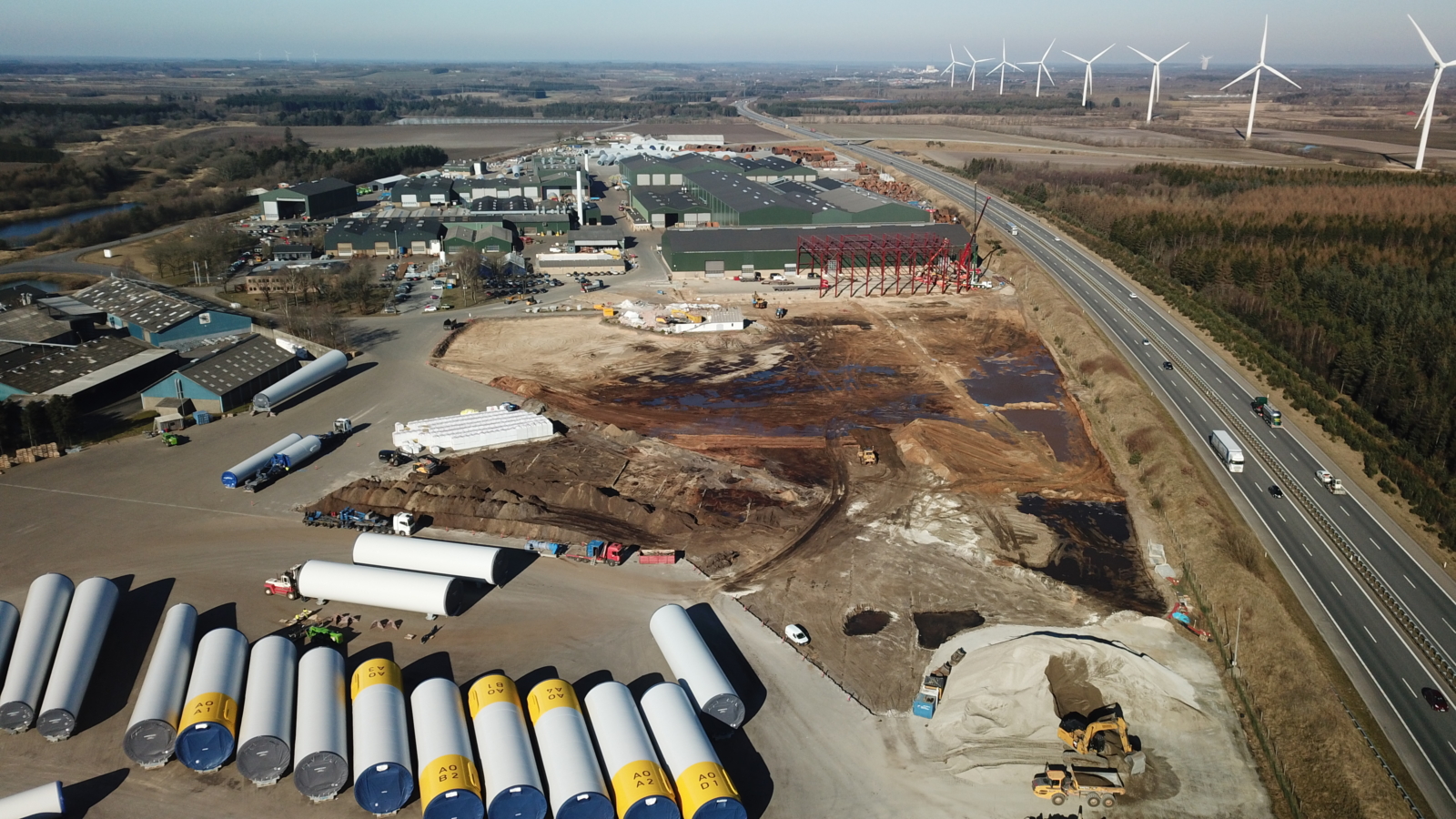 Welcon has started the largest ever build-out of the factory in the history of the company.
The expansion is in total 30,000 m2 of buildings and 45,000 m2 of new hard brick surface storage area, leading up to a total of 100,000 m2 under roof and 180,000 m2 of hard brick surface storage area when finalized.
The build-out consists of 4 new large plate preparation and welding shops, a very large new surface treatment facility and some additional storage, office and welfare facilities, enabling Welcon to produce the largest offshore towers and the innovative Stiesdal floating foundations.
When finished, Welcon will have a total of 15 fitup and welding lines and a capacity of producing 200,000 ton steel for towers and 40,000 ton steel for Stiesdal floating foundations per year.
The new build-out has been designed for Lean Production with the most modern and advanced robot technology in both the welding departments and the surface treatment facility.
Welcon was already the largest producer in Europe of offshore towers and has delivered around 50% of all European offshore towers, and will now by far be the largest European offshore tower factory.
Mass production and efficient production setup are key factors in keeping prices for wind energy low. With this new factory expansion Welcon will be able to increase capacity and capability significantly, producing both the current and future sizes of towers and floating foundations in an efficient way.
The construction of the build-out has started in January this year and will be completed in September next year.
For more information, contact Man. Director Jens Pedersen, jp@welcon.dk
Picture shows construction site at Welcon in March 2022.