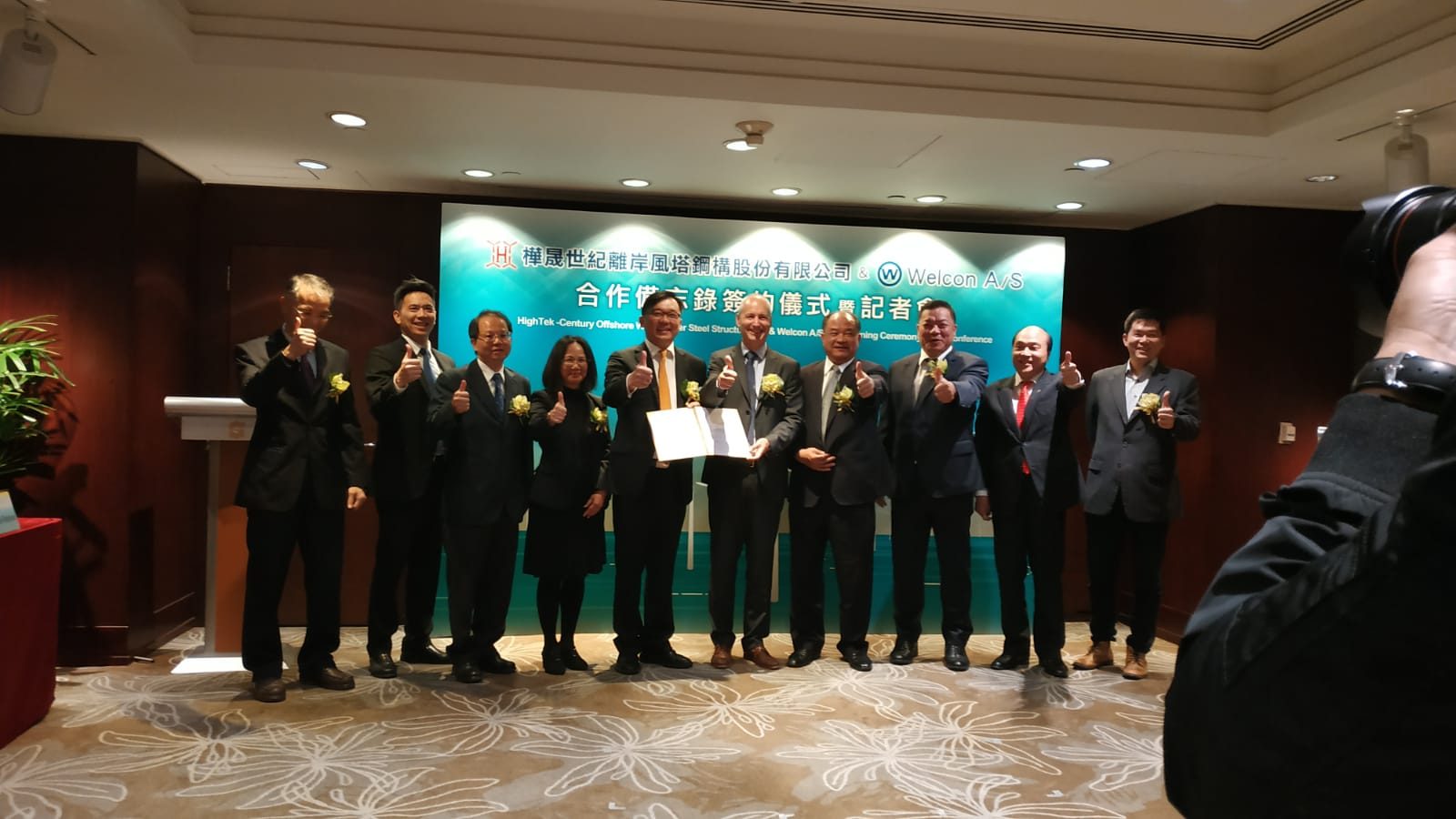 Welcon A/S and HighTek-Century have signed a memorandum of understanding regarding construction of a high technology tower production in Taiwan. The factory will produce wind turbine towers and the Stiesdal Offshore Technologies A/S Tetra foundation concept to the Taiwan and Asian markets.
The final agreement will be negotiated during the next months. Construction work is planned to start in 2020 and first deliveries of towers and foundations are planned for end 2021.
The factory will be using the latest technologies within machines and robots, based on Welcon A/S´ 40 years of experience with lean tower production.