Marmen and Welcon sign a MOU
Marmen and Welcon sign a Memorandum of Understanding to collaborate on U.S. offshore wind tower fabrication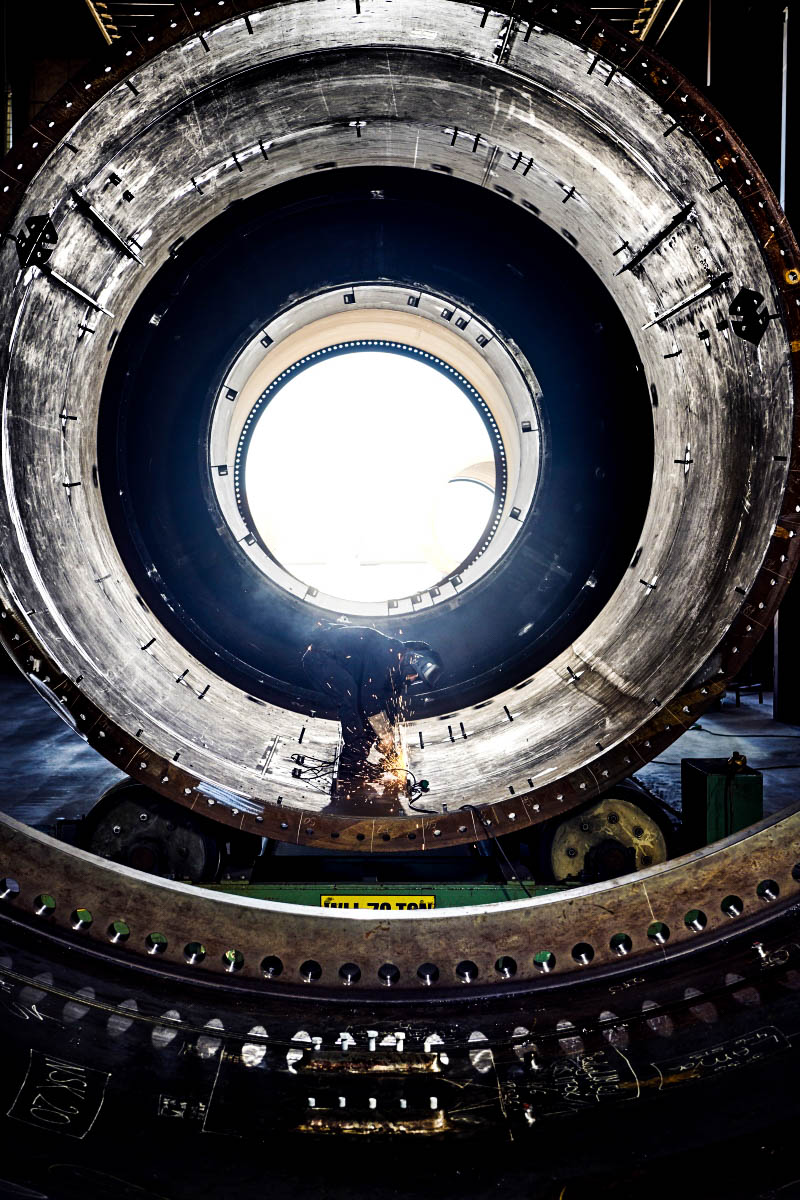 Trois-Rivières, Québec, Canada and Give, Denmark, December 17, 2019 – In a Memorandum of Understanding signed by Marmen and Welcon, the two companies wish to collaborate in constituting a distinct entity, jointly owned, to attempt to secure orders for offshore wind towers and foundations in connection with U.S. offshore wind projects and to build together a manufacturing plant in the Northeastern U.S. for the fabrication of offshore wind towers and Stiesdal foundations.
Marmen is recognized as having international expertise in high-precision machining, fabrication and mechanical assembly and is one of the largest manufacturers of onshore wind towers in North America. Welcon is the world´s leading manufacturer of offshore wind towers and holds worldwide production rights for the Stiesdal floating and bottom fixed offshore foundations.
Marmen's leading position in North America combined with Welcon's expertise in the fabrication of offshore towers and Stiesdal foundations will create a solid synergy that will allow both companies to reach the common goals mentioned above.
The U.S. offshore wind market is expected to see massive growth in the next decade. With around 6 GW of capacity already pledged and well over 20 GW in forecasts before 2035, a new renewable energy revolution is happening in the U.S.
"We are very excited about our new partnership. We strongly believe that it represents the best combination of expertise and talent possible to dive into the huge opportunity that represents the U.S. offshore wind market," said Patrick Pellerin, President of Marmen.
"This partnership unites two well-experienced companies in the wind industry in a joint venture which will contain all the ingredients needed to design, build and operate a top modern tower/foundation factory with lean production and robot technology in the production lines, said Carsten Pedersen, Chairman of Welcon.

About Marmen Inc.
With international expertise in high-precision machining, fabrication and mechanical assembly, Marmen is a highly regarded subcontractor for major OEMs and one of the largest manufacturers of wind towers in North America.
For more than 45 years, Marmen has served multiple markets, including wind power, aviation, oil and gas, hydropower, steam and gas turbines, mining and steel mills, infrastructure and many more.
For more information about Marmen Inc., visit http://www.marmeninc.com
About Welcon A/S
Welcon A/S is a Danish company in the business of manufacturing steel components. The key focus is towers, foundations and other steel structures for the wind turbine industry.
During the last 50 years, Welcon has developed a very solid and competent know-how in the steel industry. This know-how, combined with targeted investments in production facilities and personnel, has placed the company in the front line of the technological development in welding processes. As a result, Welcon is a front-runner for supply of customer-tailored components and solutions.
Welcon has supplied around 50% of all offshore towers in Europe.
For more information about Welcon A/S, visit http://www.welcon.dk