Project Assistant for development projects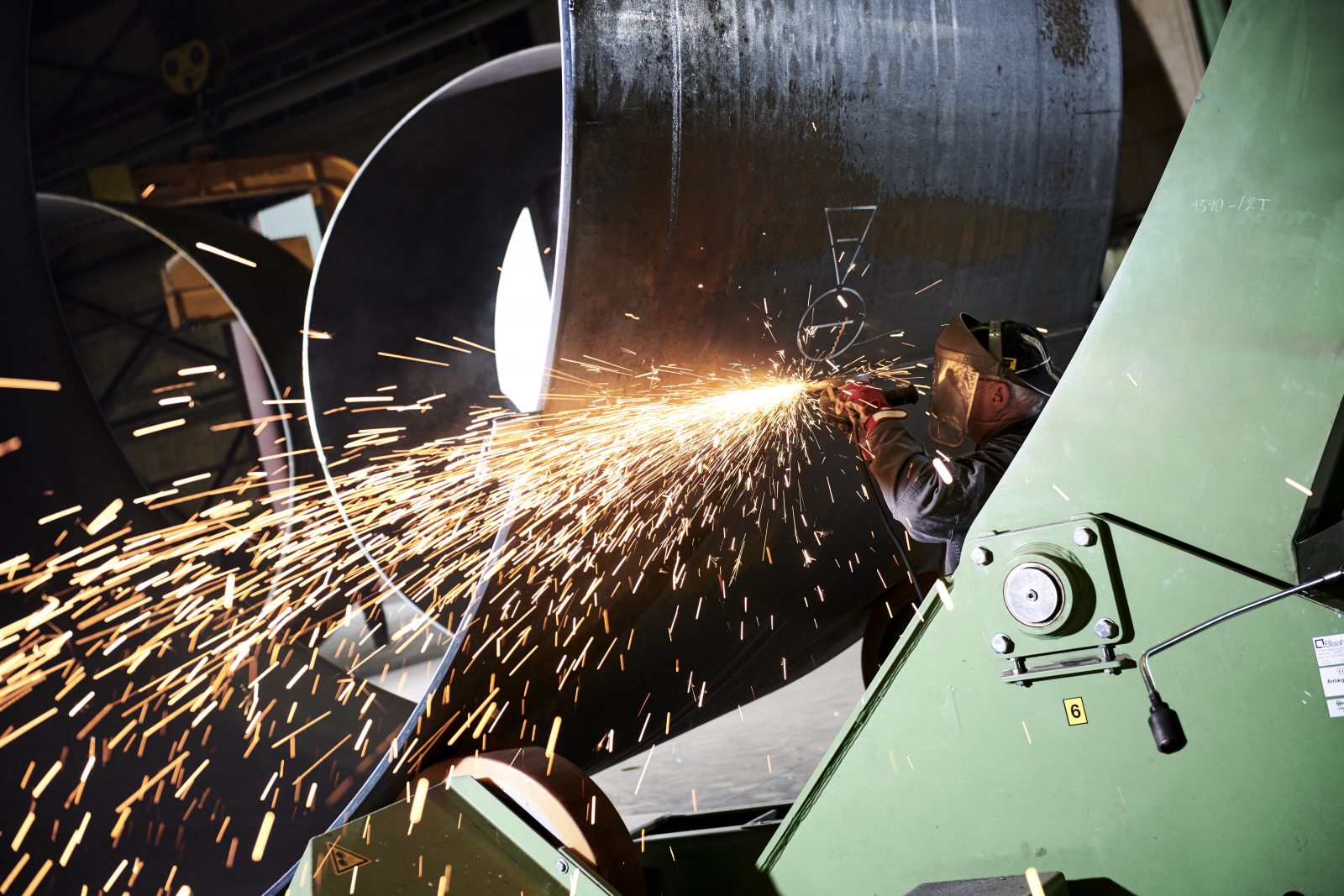 Less talk. More action.
While the world is talking, we are busy engineering and building the future.
Changing the way, we think and use the resources we were given is a pretty big thing. The journey and transition towards a world powered by renewable energy sources is necessary and inevitable. WELCON develop and manufacture sustainable energy solutions and contribute to innovative and sustainable solutions to the steel manufacturing industry as well as the continued evolution of wind turbines. WELCON supports Stiesdal® to make a manufacturing friendly design for their different technologies e.g., Offshore Floating Foundations and Pressure Vessels for Energy Storage.
WELCON is expanding the production facilities for Offshore towers in Give and is involved in start-up of new facilities in both Taiwan and in the United States. Together with the Canadian partner Marmen WELCON will be the first tower manufacturer to produce offshore towers in the United States.
From the office in Give, you will become an important part of an engaged Technology Transfer/Project Department. With you on the team we will be 7 people and you will report to Head of Projects Rune Ørnfeld Holm.
Start your career in WELCON
As Project Assistant, you will be part of project teams for several different projects: Production of the next Stiesdal Floating Foundation, expansion of the production facilities in Give Denmark; Knowledge Transfer project in Taiwan.
We are looking for a dedicated Project Assistant, who can juggle several projects simultaneously. You have likely graduated recently with a bachelor or master's degree. Most importantly you wish to be part of a dynamic and innovative team working with transformative innovative and sustainable solution. You bring energy, curiosity and willingness to learn and develop professionally and personally. You are a team player, open to cross functional dialogues and contribute to a positive work environment.
Now, many exciting projects are happening at WELCON which may impact your role. You should be able to see yourself in this changing day and adapt to new projects.
We are looking for the following candidate:
Relevant education within Business and communication or similar with 0-2 years of experience
Good communication skills and able to ensure smooth collaboration and understanding with internal and external stakeholders like WELCON production, Management, Suppliers and Customers
Interested in Project Management and open to become Project Manager in the future.
Maintain overview to create and update project plans.
Understanding of numbers to assist with financial management.
Structured and capable of planning own tasks
Able to be responsible for creating progress reports for Customers
Wants to do ad-hoc support to the different project
Have a huge drive and positive attitude
What we offer you:
the possibility to form and develop your professional career
an international workplace with many nationalities
an informal organization with high level of influence and flexibility
a company developing rapidly
to be part of the exciting WELCON and Stiesdal Technology projects
You should expect 10-20 travelling days per year.
If you have any questions regarding the position, feel free to contact Head of Projects, Rune Ørnfeld Holm on +45 23731306.
We look forward to receiving your application, CV, and relevant documents. For applying for this position please use the link below.
We wish you to start as soon as possible so we process applications continuously.
You can find additional information about Welcon on www.welcon.dk and information about Stiesdal projects on www.stiesdal.com.
---
WELCON A/S primarily produces towers and foundations for wind turbines, as well as other steel structures at the factory's production facilities in Give. We are known for our high-quality products and high level of service to our customers.
WELCON A/S is part of CJ Holding, which in 1993 is family owned and was founded by the brothers Jens and Carsten Pedersen. The group operates internationally and employs more than 600 people.
IF YOU CAN DREAM IT, WE CAN STEEL IT.