Mechanical Engineer Intern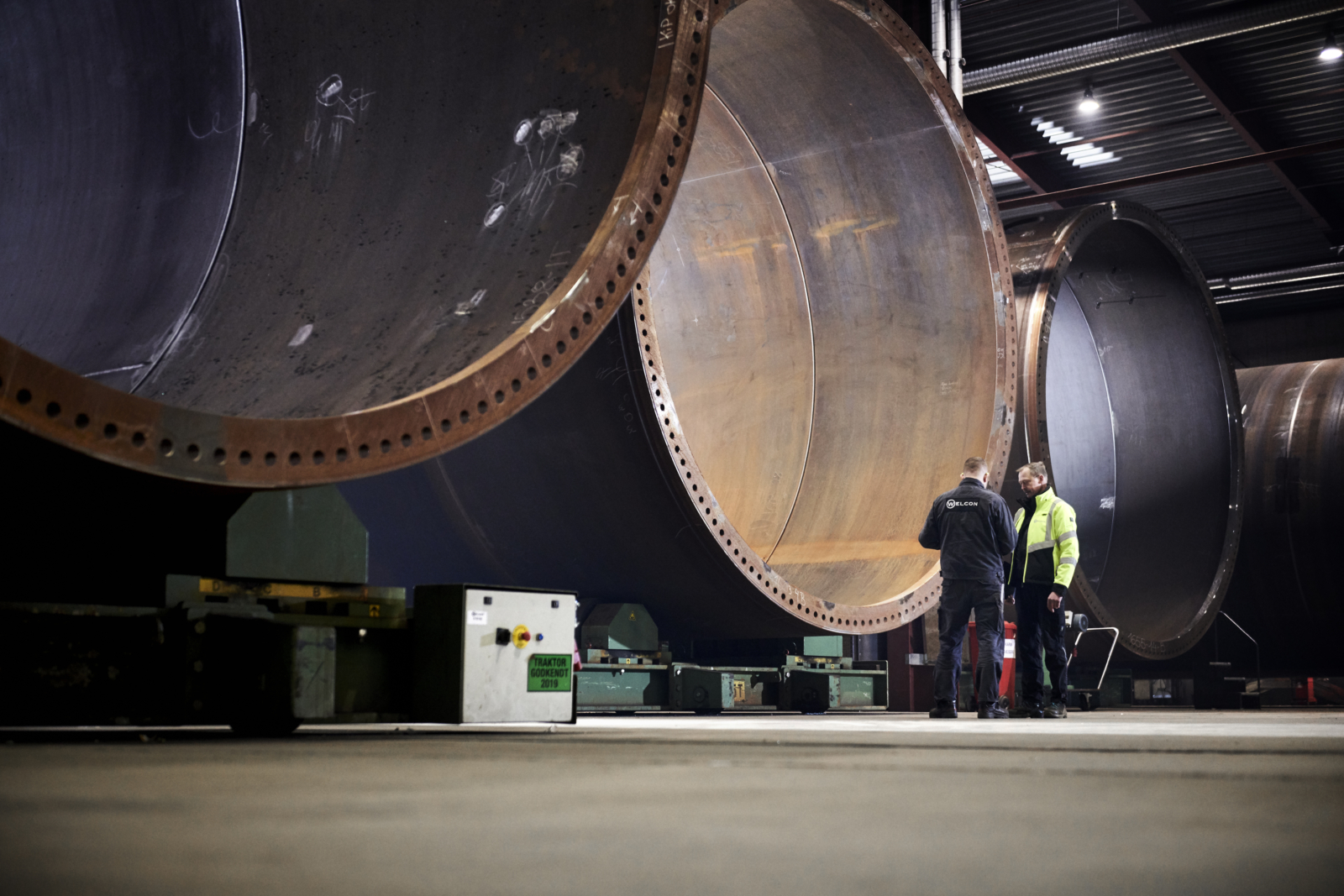 WELCON A/S is looking for an Intern within Mechanical Engineering to join us in the spring 2024. Are you into large steel structures and motivated to be a part of the team that will produce the largest floating foundation in DK, then join us!
LESS TALK. MORE ACTION.
While the world is talking, we are busy engineering and building the future.
As an intern in WELCON, you will be a part of the project team responsible for manufacturing the next Stiesdal floating foundation. The project is a prototype project, where all processes, tooling and equipment need to be developed prior to start of production. As a part of the engineering team responsible for the development of tools, you will gain first-hand experience in what it is like to work as a Mechanical Engineer and enhance your skills within engineering.
Welcon is looking for:
We are looking for a candidate who is studying to become a Mechanical Engineer. You have a creative mindset to develop the best solutions, using CAD design and your engineering skills. You are a self-starter who can prioritize and take responsibility of your own tasks. And you also work well as a part of a team. You have good communication skills. You are not hesitant to reach out to others in aligning with production, suppliers, and business partners on a daily basis.
What we offer
You have the opportunity work with the following:
Concept development
3D design in SolidWorks and 2D production drawings
FEA and analytical calculations
Test and assembly
Documentation
Onsite workshop and production facilities
You can expect to work on several tasks simultaneously and you will be able to see your own designs come to life in the workshop. You will work closely with both the engineering-, project- and production teams. You will weekly align your progress within the engineering team. During the internship we will maintain an ongoing dialogue about your personal development and shape the internship in the direction that suits your interests within engineering.
Knud Mikkelsen - Previous intern at Welcon
"During my internship at Welcon, I am working on a variety of tasks ranging from initial brainstorming and concept development to test execution. It has been important for me to gain experience in working as a Mechanical Engineer. Welcon gave me this opportunity. With these various and challenging tasks, I have gained valuable knowledge that I can apply both professionally and personally. During my time as an intern, I have always had very skilled colleagues to support me if I needed more information or help in completing a task. One thing that makes Welcon a particularly good place for internships is that you can go directly from the office into production where you can receive valuable feedback and see your work actually being built. It is a fulfilling and inspiring time while working for Welcon."
What you can expect
salary according to IDA recommendation
an international workplace with many nationalities
an informal organization with high level of flexibility and influence
a rapidly growing company
to be part of the exciting WELCON and Stiesdal® Technology projects
Application
Please send us your application, diploma, and CV to the link below.
If you have any questions regarding the internship, you are welcome to contact Morten Pedersen, +45 20 33 20 92.
---
Apply with QuickApply on Jobindex.