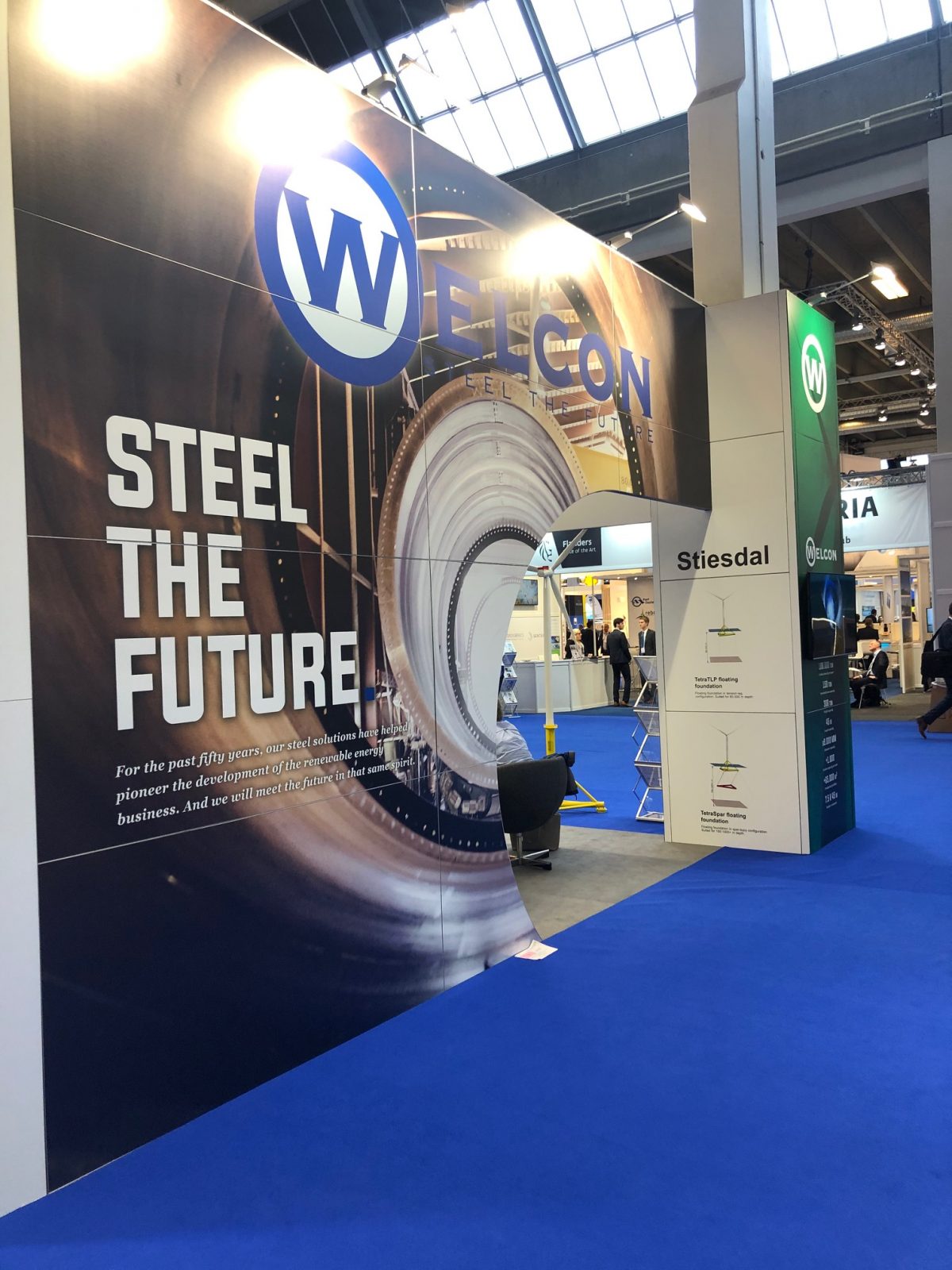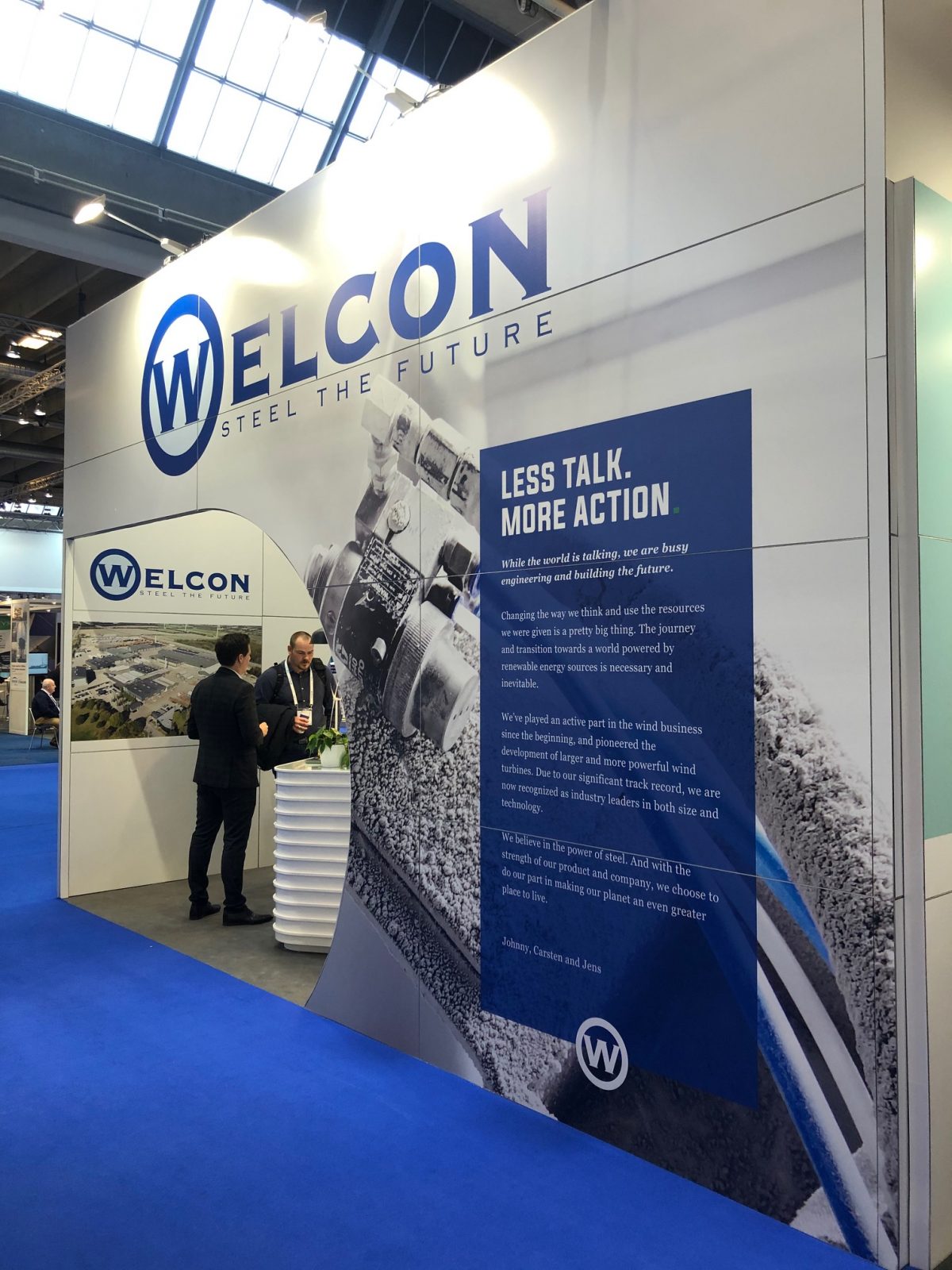 Welcon A/S participated in the exhibition WindEurope Offshore 2019 in Copenhagen from the 26th to the 28th of November 2019. More than 430 exhibitors from all over the world had a stand at the exhibition.
Many of the visitors came by the Welcon stand, where we, on top of presenting our state of the art wind tower production facility in Give, also presented the offshore foundations TetraBase®, TetraSub®, TetraTLP® and TetraSpar® from Stiesdal Offshore Technologies (SOT). The founder of SOT, Henrik Stiesdal, also participated in the fair both at the stand and as speaker at some of the conferences.
We were very pleased whit the attendance at the fair. Thanks to everyone who came by and showed interest in both Welcon and Stiesdal.
See you at WindEnergy Hamburg 2020